Matt and I had a great trip to the beach this week. I had looked up quilt shops before we went with hopes of getting to one or two. Lucky for me I was able to go to both stores that were near our area!
Look at this great loot I found! All yard or 1/2 yard cuts. That cute little Eric Carle caterpillar is 44 inches long, there's a sunrise you cannot see folded under. He was an amazing find :)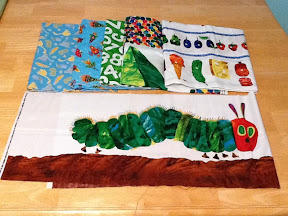 I also found these precious girl prints... Purses, dots, and little girls. So sweet!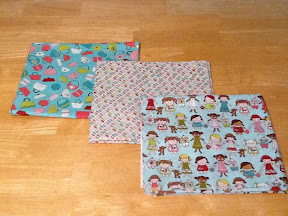 I am thinking of little baby quilts to sell out of these :)